VILLA SAAN 230,000,000 ฿
VILLA SAAN
Villa Saan is a six bedroom villa combining sophistication, luxury and elegance at its best, in a desirable locale.
Living Room
You will be awestruck once you walk into the enormous living area, not only by its size and volume, but by the design and the combination of all its elements. With the stylish open conceptual architecture and outstanding views of the swimming pool and the ocean the design is jaw dropping. For coffee and conversation, there is a large settee built for 12, a 65" inch screen television . This is truly the heart of the home where you will be spending most of your time and hence it is tastefully decorated keeping comfort, luxury and relaxation in mind.
Dining Room
The dining area in Villa Saan definitely goes beyond the norm from staying at a hotel. An outdoor lounging area can also be used to dine which is the perfect setting to enjoy your meal al fresco style. The other dining table is indoors with a table for twelve.
Media Room
For all your entertainment needs, Villa Saan has an AV room featuring a 91" projector screen, DVD player and HiFi stereo system where you can enjoy movies and high quality music .
Gym
Villa Saan has its own private gymnasium to keep yourself pumped up while on holiday, especially a bonus for all those who like to keep fit! A 51" flat screen TV in the fitness centre gives you the boost of a power-packed sound system to enjoy your workout.
Spa
A dedicated room for private spa services is also part of this huge mansion. Indulge in traditional massage therapy and relaxation and spoil yourself with complete luxury and top-class service.
Garden & Pool
The most striking feature of Villa Saan is its impressive 20m infinity swimming pool! The glittering water flows beautifully along the stone walls. It provides an outstanding ocean view. Bordering the pool are two sun-kissed terraces with lounge chairs, offering scenic panoramic views in the middle of nature. It allows easy access to the bedrooms and living area.
VILLA SAAN BEDROOMS
This 6 bedroom villa exudes luxury and class on every level with beautiful vistas to entice you.
Master Bedroom
The master bedroom is walled with glass sliding doors opening out to a large patio on the outside. The bedroom is furnished with a state-of-the-art king size bed, a 40" flat screen TV, a walk-in wardrobe. The room offers breathtaking sea views and acts as a magnet to fresh breeze and sunlight. The en suite bathroom has all the luxury amenities and also boasts its own private plunge pool.
Guest Bedrooms
All the spacious guest bedrooms in Villa Saan enjoy ocean views. Each of the bedrooms is furnished with king sized beds, cable TVs, large windows framing the beautiful scenery outside. The style and décor of all the bedrooms are done in such a way, to infuse maximum relaxation, peace and a perfect holiday atmosphere.
VILLA SAAN LAYOUT
Villa Saan is designed in an open-concept style and contemporary fashion. Nestled on a spectacular hilltop location, the enormous property boasts an impressive 585 sq m of expansive luxurious holiday living over three floors. The villa is enveloped with luscious forestland and magnificent views of the Andaman Sea. All the bedrooms in Villa Saan enjoy lovely ocean views and the plunge pool is an added luxury for the master bedroom. All the six bedrooms come with ensuite bathrooms. A fully equipped kitchen to cook scrumptious meals, a large 20m infinity pool with outdoor sun decks and a lounging area, spacious and free flowing living areas, a media room, a gymnasium and special spa room. This Villa sure has everything in one package with the friendly staff that are waiting to spoil you on your visit.
VILLA SAAN STAFF
Your stay in Villa Saan is made enjoyable by the professional staff. Villa Saan's staff have been professionally trained and will do their utmost to please with their warm and friendly hospitality.
Villa Manager
Villa Saan's experienced and knowledgeable manager is responsible for the overall operation of the villa. The villa manager will oversee and coordinate the staff and property and assist you during your stay.
Housekeeping
You didn't think you would be expected to clean while enjoying time off did you? All of our villas include housekeeping to tidy up the villa, arrange the laundry services, wash up and simply make sure you don't lift a finger whilst on holiday with the family.
Butlers
Butlers are on hand everyday to assist with serving during meal times and attend to other guest requirements throughout your stay.
Chef
Villa Saan's skilled Thai chef will happily prepare Thai cuisine and Western favorites.
Security
It's nice to know you have security and many villas will have full-time guards or night time security available. Additional security can also be arranged if the villa doesn't include any in the daily rate.
VILLA SAAN LOCATION
Villa Saan is located on a spectacular hilltop of the most exclusive private estates along Kamala's Millionaire Mile. Being one of Phuket's prestigious locations, guests can enjoy a number of fine amenities right at your doorstep and close to many of the Island's famous hotspots.
Sale Price: 230,000,000 THB
---
General Amenities
Lobby
Motorcycle Parking
Onsen
Passeger Lifts
Sky Deck
Sky Lounge
Skylights
Interior Amenities
Driver's Room
Fire Alarm System
Microwave
Refrigerator
Washer
Washing Room
Wifi in Lobby& All Facility Floors
Exterior Amenities
Business Centre
Hot Tub
Kid's Pool
Landscaping
Sprinkler System
VILLA SAAN Phuket
Phuket
Thailand
Sale Type: For Sale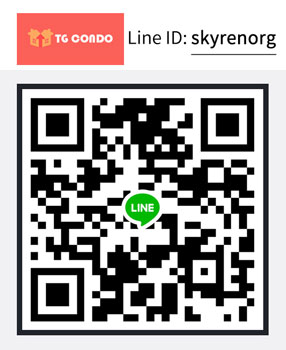 Alex Agent
TG CONDO Thailand
E:
This email address is being protected from spambots. You need JavaScript enabled to view it.
M: +66860522208
Contact Agent
VILLA SAAN Phuket
Phuket
Thailand
Sale Type: For Sale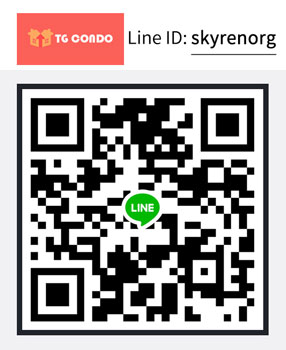 Alex Agent
TG CONDO Thailand
E:
This email address is being protected from spambots. You need JavaScript enabled to view it.
M: +66860522208
Contact Agent
Name
Location
Type
Distance
The information contained on this website has been received from sources which have been deemed reliable. Whereas every reasonable effort has been made to that it is accurate, TG Condo can not guarantee it. Hence no responsibility is assumed for any inaccuracies or discrepancies.