The Ritz-Carlton Residences 450,000 ฿/sq.m
The Ritz-Carlton Residences Condo for sale
The Ritz-Carlton Residences are envisioned as individually sculpted, highly customized, graceful private homes. These properties provide residents with the convenience of living in a home in the sky, combined with the services and facilities of one of the world's finest hotels.Residents will enjoy spectacular views, with bespoke interiors built to the highest specifications.Sizes range from 2 to 5 bedrooms, including both simplex and duplex layouts, starting from the 23rd - 73rd floors.The tower's "pixels" have been designed to maximise unobstructed panoramas for The Residences, offering rare bird's eye views of the city and Chao Phraya River. With the pixelation of the building exterior, special Residence features are created, with many layouts and sizes being truly one of a kind.Residences include unique features such as projecting glass skyboxes with sweeping views, generous indoor/outdoor spaces and oversized terraces uncommon to high-rise living in global capitals but well-suited to the tropical climate of Bangkok.
Legendary Service
Imagine a property defined not just by location and design, but also by the legendary service of the Ladies and Gentlemen of The Ritz-Carlton. With a dedicated concierge, housekeeping and valet services and the option to enjoy in-home fine dining, residents will enjoy five-star living with the peace of mind that can only come from a dedicated Ritz-Carlton property management team.The Ritz-Carlton Residences, Bangkok will be managed by The Ritz-Carlton Hotel Company, L.L.C. ' a world leader with an unsurpassed reputation for premium level personalized service. In addition to a wide spectrum of services and amenities offered as standard to residents, additional services may be arranged through the Concierge or the Director of Residences as required.From the front door to the fitness center, exceptional service comes as standard.
Services
Director of Residences
Full-Service 24-hour Concierge
24-hour Valet Parking
Doormen and Porters
Additional Services on Demand
In-home Dining and Food Preparations and Spa Services
Yoga, Pilates and Personal Training
Housekeeping
Pet Services
Laundry and Dry Cleaning
Event Planning
Plant Services
Property Management
The Ritz-Carlton Hotel Co., L.L.C. brings a dedicated property management team with the proven experience of running The Ritz-Carlton Residences, recognized as the world leader in hotel branded residences.For the resident spending time abroad away from home, assurance that their home is in safe hands provides true peace of mind and the knowledge that their residence will be managed at a world-class level.
Interior Styles
Drawing from the heritage of The Ritz-Carlton and the striking architecture of MahaNakhon, interior design of the Residences is a choice of contemporary modern and contemporary classic.
Masterplan
Arriving at the private residential entrance which leads to the private lobby, residents enjoy the exclusivity of their own pick-up drop-off point with valets, doormen and concierge standing by to assist and provide a friendly welcome.State of the art security and trained personnel provide peace of mind. Residents can readily access their elevators via the private lobby, which also leads to connections to the hotel, BTS and retail.
Facilities
Residents will enjoy a wide range of amenities, with more than an entire floor dedicated to facilities solely for use by 200 Residences.
On the 7th floor, the outdoor swimming pool and garden provide a welcome relief for residents, with extensive fitness and an entire floor of exclusive residential amenities.
Facilities on 7th Floor
1. Outdoor Swimming Pool and Gardens
2. Sundeck and Cabana Area
3. Fitness Center
4. Yoga and Pilates Room
5. Screening Room
6. Game Room
The 54th floor provides all residents with a club lounge, perfect to entertain guests or visitors, with striking views over the city.
Facilities on 54th Floor
1. Residential Club Lounge and Bar
2. Meeting Area
3. Library
Sale Price:450,000 Baht / Sq.m
---
Exterior Amenities
Business Centre
Kid's Pool
The Ritz-Carlton Residences Sathorn Road
Bangkok, BTS S3 Chong Nonsi
Thailand
Sale Type: For Sale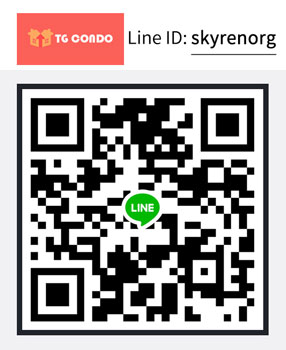 Alex Agent
TG CONDO Thailand
E:
This email address is being protected from spambots. You need JavaScript enabled to view it.
M: +66860522208
Contact Agent
The Ritz-Carlton Residences Sathorn Road
Bangkok, BTS S3 Chong Nonsi
Thailand
Sale Type: For Sale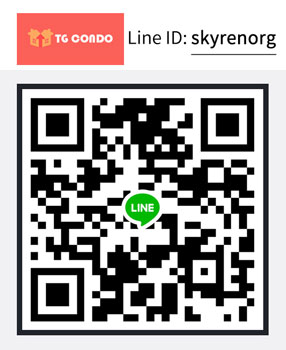 Alex Agent
TG CONDO Thailand
E:
This email address is being protected from spambots. You need JavaScript enabled to view it.
M: +66860522208
Contact Agent
Name
Location
Type
Distance
The information contained on this website has been received from sources which have been deemed reliable. Whereas every reasonable effort has been made to that it is accurate, TG Condo can not guarantee it. Hence no responsibility is assumed for any inaccuracies or discrepancies.