Olympus City Garden Pattaya 1,942,000 ฿
Olympus City Garden Pattaya Condo for sale
OLYMPUS CITY GARDEN
Six buildings situated in an eight rai residential park, and featuring:
- Immense Free-Form Pool
- Restaurants and Cafes
- All Underground Parking
- Themed Gardens
- Children's Play Area
- Jacuzzis, Saunas & Steam Rooms
- Badminton Court
- Golf Driving Range
- Jogging Track
- Yoga Room
- Hair Salon
- Laundry Service
- Easy access to main roads
- in the heart of Pattaya
EXTERIOR
THE ART OF LEISURE
Sunlit by day and lamp-lit by night, the wide promenades along the grounds of Olympus City Garden are built for leisurely strolling in the style of the great Mediterranean cities. There is an art and elegance to this lifestyle, and Olympus City Garden provides it right in the heart of Pattaya.
CLASSIC MEDITERRANNEAN ATMOSPHERE
The great old-world cities of the Mediterrannean countries provide the inspiration for Olympus City Garden. The clean, classic lines of the architecture echo the unique elegance of the residential park surroundings.
SUNRISES AND SUNSETS
The buildings at Olympic City Garden are uniquely positioned to give everyone a choice of either sunrise-facing units or sunset-facing units, to appeal to both night owls and early risers.The building are widely separated from each other, in order to provide all of the grounds at Olympus City Garden with ample sunlight.
FACILITIES

A MEDITERRANEAN-STYLE HOME....In the heart of Pattaya. You never thought it was possible. Olympus City Garden is the comfort, style and convenience you have been seeking in the heart of Pattaya
THE CENTER OF AN ACTIVE LIFESTYLE
Life at Olympus is geared towards a healthy, active lifestyle. There are five swimming pools spread over the grounds, including a massive 1000 square-meter free-form pool. There is a Jacuzzi, steam room and sauna. There are badminton courts a yoga-room and a jogging track.
And, we have the only roof-top providing both a golf driving range and sky-gyms containing state-of-the-art equipment.
AND, AFTER YOUR WORKOUT, RELAX...
Olympus offers a unique setting of cafes, restaurants and areas to relax, have a drink or a meal, and enjoy the company of friends, or just watch the world go by.
They are all just steps from your front door, and they are there just to serve you.
SHOPPING AND DINING AT YOUR DOORSTEP
Leisurely shopping with a stop along the way for a cup of freshly-brewed coffee, a chat with your neighbors, or a lazy breakfast by a fountain - these are all activities that can be done in the sheltered environment of the residential park that is Olympus City Garden.
COOLING WATER FEATURES
Our water features form a major part of the reason why we refer to Olympus City Garden as a residential park.Pools, fountains and waterfalls form a sculptured landscape which serve to frame our colorful gardens and wide promenades.The water features provide a soothing environment, a symbol of our healthy lifestyle and a backdrop for life at Olympus City Garden.
INTERIOR
ALL UNITS ARE OFFERED IN A ONE-BEDROOM CONFIGURATION.....AND BY COMBINING WITH OTHER UNITS, CAN EASILY BE CONVERTED TO TWO OR MORE BEDROOMS
Sale Price:1,942,000 Bth
---
Exterior Amenities
Business Centre
Kid's Pool
Olympus City Garden Pattaya Pattaya Tai 1 Road
Pattaya, South Pattaya
Thailand
Sale Type: For Sale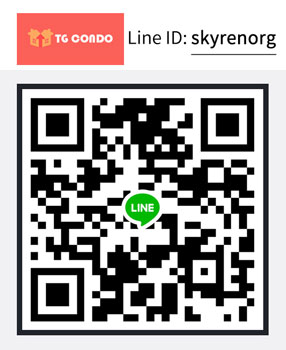 Alex Agent
TG CONDO Thailand
E:
This email address is being protected from spambots. You need JavaScript enabled to view it.
M: +66860522208
Contact Agent
Olympus City Garden Pattaya Pattaya Tai 1 Road
Pattaya, South Pattaya
Thailand
Sale Type: For Sale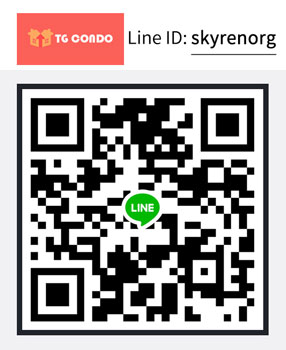 Alex Agent
TG CONDO Thailand
E:
This email address is being protected from spambots. You need JavaScript enabled to view it.
M: +66860522208
Contact Agent
Name
Location
Type
Distance
The information contained on this website has been received from sources which have been deemed reliable. Whereas every reasonable effort has been made to that it is accurate, TG Condo can not guarantee it. Hence no responsibility is assumed for any inaccuracies or discrepancies.