M Silom 9,000,000 ฿
M Silom Condo for sale
PROJECT CONCEPT
• Negative Space | Contemplative Space
M Silom is a 53-storey condominium designed to be an Iconic Architecture, dominating the skyline of the central business district. Built around the concept of Negative Space | Contemplative Space, which carves the building into forms of differing heights, open areas are created.This gives each unit a captivating view
• The heart of business…The heart of your peace
M Silom is standing on Narathiwasratchanakarin Road between Silom and Surawong, near the Chongnonsi BTS station. This place is an ideal residential spot that is only one block from the central business district, where a wealth of department stores and entertainment carries on into the night.
• Colorize up Gen M life
- Sky Lounge at 52nd Floor, The lounge hosts a variety of activities. You can try your hand at a game of pool in the Pool Lounge or take a turn in one of the Karaoke Rooms, or enjoy a drink with some company at our trendy bar.
- The Semi Indoor and Outdoor Lap Pool is an exquisitely designed infinity-edge pool and foot spa
- Meditation Garden at 39th Floor, An open air garden designed for peaceful moments of chill, to take in the Bangkok horizon, read a favorite book or to quietly meditate.
- Standard Facility: Fitness Room, Steam & Sauna Room ,BBQ area, Sky garden
• Customize Your Life
M SILOM let you customize five different design schemes to match your style: The Metro design and The hip Mod scheme, The Minimalux Theme. The Mystique look and The Mademoiselle concept.
You can further tailor your choice by choosing from a couple of different tones: Taupe brings a warm grey touch.
Location
Narathiwasratchanakarin Road
Connected with multiple business routes : Silom, Sathorn, Surawong. 400 m. to Chong Nonsi BTS Stations.
FACILITY LIST
Sky Lounge Floor
• Sky Lounge
• Pool Lounge
• Karaoke Room
• Sky Garden with BBQ area
Level 34th
• Laundry Room
• Spa Room
• Steam & Sauna Room
• Fitness Center
• Semi Outdoor Lap Pool
Level 39th
• Meditation Garden
Ground Floor
• Mail Room
• Reflective Pond
• Drop - Off Area
• Metro Chic Lobby
NEIGHBORHOOD
SHOPPING & ENTERTAINMENT
• Siam paragon
• Siam Discovery Center
• Siam Center
• W Hotel Bangkok
• Ritz Carlton Mahanakorn
• Sofitel Hotel
• Ascott Sathorn Bangkok Hotel
• Le Meridien Bangkok Hotel
• Banyan Tree Bangkok Hotel
• Lumpini Park
UNIVERSITY & SCHOOL
• Chulalongkorn University
• St. Joseph Convent School
• Assumption Convent Silom School
• Triam Udom Suksa School
• Patumwan Demonstration School Srinakarinwirot University
• Chulalongkorn University Demonstration School
OFFICE BUILDING
• Empire Tower
• Bangkok City Tower
• Trinity Complex
• Sathorn City Tower
• UOB Head Office
• Bangkok Bank Office
• ITF Silom Palace
• Sathorn Tanee
• CP Tower
HOSPITAL
• BNH Hospital
• St. Louis Hospital
• The Bangkok Christian Hospital
• Chulalonghorn Hospital
Sale Price:9,000,000 Baht
---
Exterior Amenities
Business Centre
Kid's Pool
M Silom Silom Road
Bangkok, BTS S3 Chong Nonsi
Thailand
Sale Type: For Sale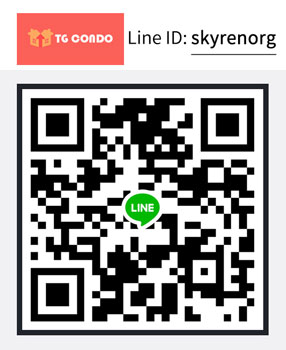 Alex Agent
TG CONDO Thailand
E:
This email address is being protected from spambots. You need JavaScript enabled to view it.
M: +66860522208
Contact Agent
M Silom Silom Road
Bangkok, BTS S3 Chong Nonsi
Thailand
Sale Type: For Sale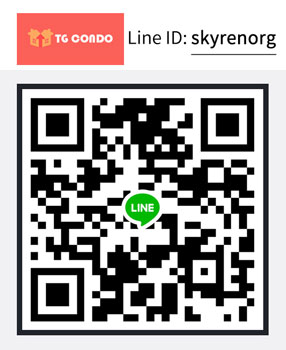 Alex Agent
TG CONDO Thailand
E:
This email address is being protected from spambots. You need JavaScript enabled to view it.
M: +66860522208
Contact Agent
Name
Location
Type
Distance
The information contained on this website has been received from sources which have been deemed reliable. Whereas every reasonable effort has been made to that it is accurate, TG Condo can not guarantee it. Hence no responsibility is assumed for any inaccuracies or discrepancies.