Issara Collection Sathorn 16,500,000 ฿
Issara Collection Sathorn Condo for sale
Quintessential blend of traditional Thai architectural elements and Western aesthetics, ISSARA COLLECTION SATHORN represents an epitome of iconic homes and premium lifestyle. From dawn till dusk, the 7-storey, low-rise condominium offers a sensibility of utmost serenity and supremely refined luxury – a coveted location, right in the heart of all modern conveniences, to leave the rush of the day behind.
"ISSARA COLLECTION SATHORN"
Blended Luxury. Redefined Practicality.
INTERIOR : Envisioned by PIA Interior Company Limited (PIA), interior design of ISSARA COLLECTION SATHORN is a blend of luxurious touches and practical essentials that promises refined living.
EXTERIOR : Award-winning Architects 49 Limited (A49) translates traditional Thai architectural design of trapezoids into cutting-edge elegance, redefining urban living by blending classic artwork with modern look and still evoking the natural romance of the Oriental Thai.
LOCATION : A short skip from the vibrant main road, ISSARA COLLECTION SATHORN offers sophisticated clientele with ultimate privacy and exclusivity. By virtue of its location, the private property boasts seamless connectivity to prime business and entertainment district, as well as three main roads with convenient access to Chong Nonsri BTS and QSNCC MRT within 15 minute drive.
MASTER PLAN
Set in a serene ambience, ISSARA COLLECTION SATHORN offers a sanctuary of supreme privacy and refined luxury. An extraordinary sense of home living is accentuated with stunning multi-functional spaces tailored to your discerning taste and unique lifestyle. 24-hour security with CCTV assures perfect safeguard, whilst reveling in the sensory pleasure of contemporary lush garden is visual fest.
FLOOR PLAN
ISSARA COLLECTION SATHORN offers an ultimate privacy with distinctive 7-storey floor plan. On 6-7th floors,the 10-metre-wide sliding glass door of the balcony grants the experience of getting best possible view a step further. Residences located on the ground floor are set amidst magnificent lush foliage that create a homey atmosphere you just cannot get anyway else. Full access to the gym suite with state-of-the-art facilities is complimentary to all residents. The grand abode epitomizes a residential building where you can be in the thick of the action, but still in a peaceful nest.
UNIT TYPE
Merely 33 sumptuous residential units, two-bedroom simplexes seamlessly blend with three-bedroom dwellings, whist a discernment of three-bedroom duplexes are also available – all residences exclusively designed to provide the ultimate in privacy and tranquility. Spanning over 100 sqm with floor-to-ceiling windows, the immaculate and spacious enclave is truly a place you take pride and delight in calling home.
FACILITY
Lobby
Swiming Pool
Fitness Room
Steam Room
Indoor Parking
24hrs Security Service
Sale Price:16,500,000 Baht
---
Exterior Amenities
Business Centre
Kid's Pool
Issara Collection Sathorn Nang Linchi Soi 4
Bangkok, BTS S3 Chong Nonsi
Thailand
Sale Type: For Sale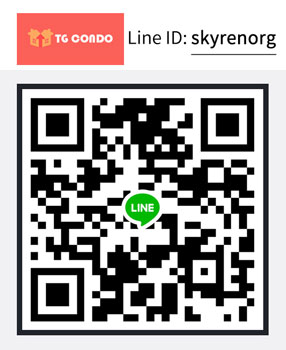 Alex Agent
TG CONDO Thailand
E:
This email address is being protected from spambots. You need JavaScript enabled to view it.
M: +66860522208
Contact Agent
Issara Collection Sathorn Nang Linchi Soi 4
Bangkok, BTS S3 Chong Nonsi
Thailand
Sale Type: For Sale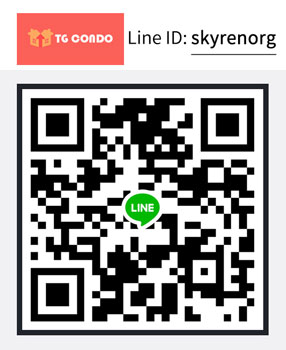 Alex Agent
TG CONDO Thailand
E:
This email address is being protected from spambots. You need JavaScript enabled to view it.
M: +66860522208
Contact Agent
Name
Location
Type
Distance
The information contained on this website has been received from sources which have been deemed reliable. Whereas every reasonable effort has been made to that it is accurate, TG Condo can not guarantee it. Hence no responsibility is assumed for any inaccuracies or discrepancies.